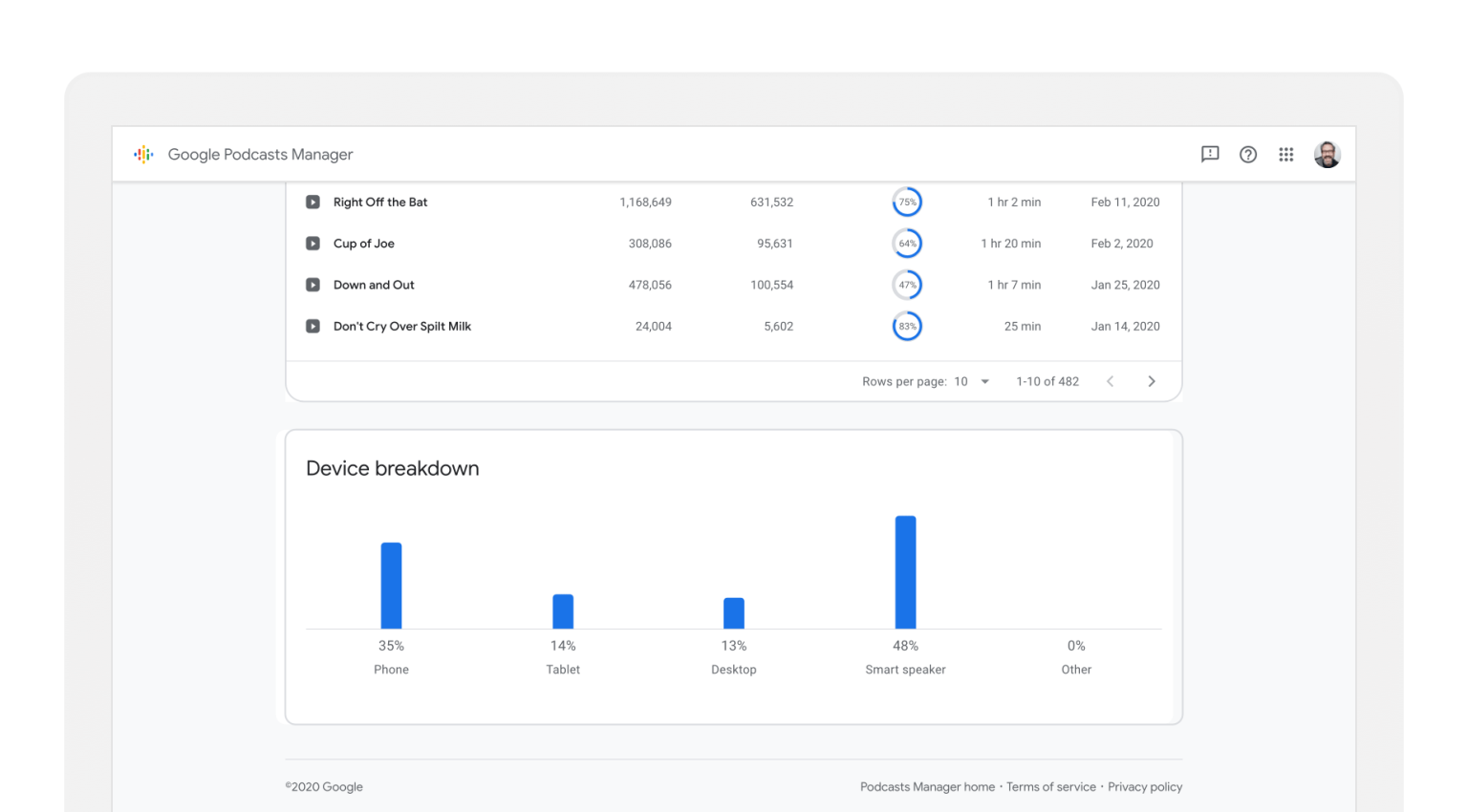 The brand new Google Podcasts Manager
I have personally being using Google Podcasts as my primary podcast listening app on mobile. It has all the features I need, like playback speed, cut silences, a playlist and decent search.
Last month Google rolled out a new design for the Google Podcasts android app and even launched it on iOS. It has new features like automatic new episode download and notifications, features that other apps have had for years. That's great news. Google tries to better compete with more established providers like Apple and Spotify.
They even launched Google Podcasts for Web, a companion web app. Listening progress can be synced across devices and is a big step forward for the company to be competing with the other giants.
But it doesn't stop here.
The new app experiences were only the start on Google's ambitions for its podcasting efforts. The company is taking another important step.
The brand new Google Podcasts Manager is a dashboard offering podcast creators audience analytics, historical data and much more.
I personally have always thought that it was a shame Google didn't over such a dashboard for podcast creators. It seems they start taking podcasting more and more seriously. (Perhaps Anchor's Spotify acquisition have moved people at Google?)
Some of the features I see the new dashboard offers include:
Total Plays (time range adjustable)
Minutes played (time range adjustable)
Episode plays in the first 30 days
Episode average played percentage
Device breakdown (phone / tablet / desktop…)
Audience retention
Analytics download as CSV
… All these on the great Google interface experience you know and have enjoyed.
There's no demographic data, like where listeners are based and how old are they but hey, let's cut them some slack — At least our privacy is somewhat protected?! (Podcasts can sometimes cover more sensitive and telling topics)
If you, as a podcast creator, want access to these data all you have to do is verify your identity by an email sent to the podcast's owner email address (<itunes:email>).
Bravos Google! This is a critical step forward for your podcasting game.