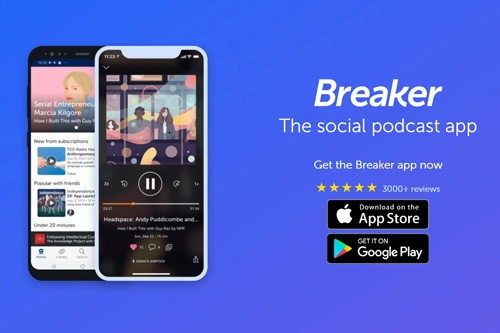 How to upload a podcast to Breaker?
Breaker, the social podcast app, is one of the most beautiful and well designed podcast directories.
Particularly interesting are features like Inbox, a way to send and chat about episodes with your friends, commenting and a slick interface for discovering new content.
Breaker has a web app, as well as apps for iPhone and Android phones with an average rating of 4.7 stars!
Getting your podcast to Breaker, through nightcast is a one click process!
You login to your account
You select your podcast
You click the "Submit To Breaker" button.
That's it! Now you can search and you will find your podcast on the directory! :)