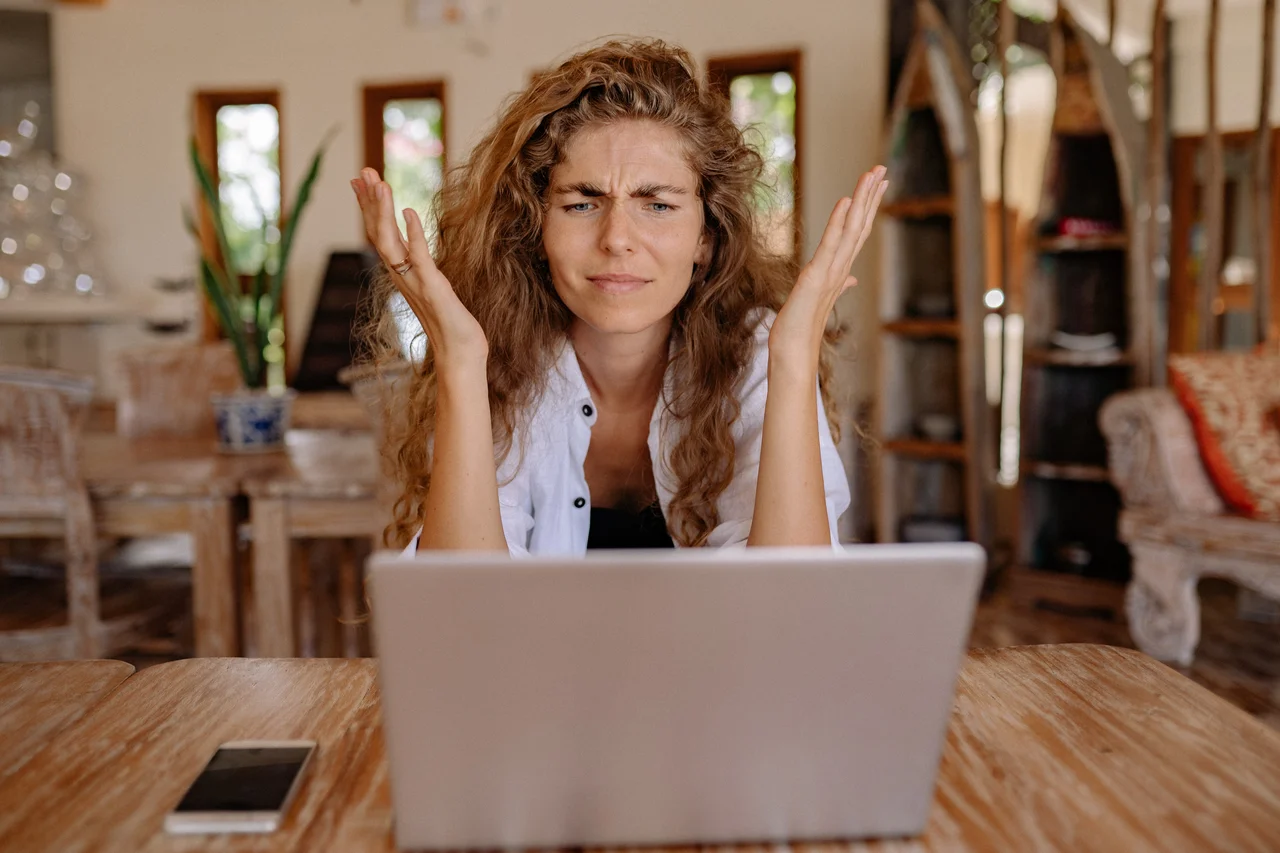 Podcasting mistakes to avoid
It has never been easier to make a podcast. But in the same time that doesn't mean that you don't have to put the work in order to make quality content. Sure, it's normal to make mistakes at first, and it's part of the learning process.
If you want to publish quality episodes you have to make some mediocre ones first. And that's okay, don't be too hard on yourself. If you keep on it, and don't give up early, you will keep improving each time you're releasing the next episode. And I guess, if you're reading this that's exactly what you want.
You're probably set on what your podcast is about and you're looking for some tips on how to avoid basing podcasting mistakes.
That's what this article is about, presenting some common mistakes and how to avoid them. I'll give you a list with 8 of them in order to get going a bit quicker.
Mistake #1: Randomly releasing episodes
That's a big one. I've seen that again and again. Seriously, I have no idea when to expect a new episode from some podcasts I like.
It's been said again and again. Consistency is key!
It's been written again and again. Consistency is not only a key to podcasting but in content creating in general.
Your listeners want to know your schedule on releasing episodes. I remember podcasts releasing weekly and I'm expecting their new episodes.
I don't say you have to release weekly, it can be every two weeks or monthly. But it's really a good idea to set a schedule.
Not only you will keep listeners coming back, you will also be more motivated to produce a new episode on the date you set. You won't procrastinate. You have until then to research, record and upload your episode. That's it. You upload it and start preparing for the next one.
With consistency you'll really improve your podcasting skills and you will grow your audience.
Mistake #2: Not being yourself
You're not a faceless corporation. Why talking like you're announcing a press release?
You want to resonate with your audience. You have to make it personal.
People will listen to your podcast because they like what you have to say. You don't have to put walls between you and your audience.
Relax and be yourself.
Be your listener's friend. You don't have to try to sound professional and all that polished.
People can tell when you're putting on an act, I guess you wouldn't like it too.
Don't shoot your self in the foot, be genuine.
If you want to make a joke, you can. If you have a kind of controversial opinion, say it. More people will like you than not if you're not acting cold.
Try to connect with your audience and build a community, ask people to contact you and let them be part of the show.
Mistake #3: Worrying too much over sound quality instead of content
I honestly don't mind listening to a podcast that doesn't have the best sound quality if I'm interesting in the content.
But I can tell you that I will really stop listening if the content is bad and uninteresting.
Now I'm not saying completely ignore how your episode sounds like but don't over think it too much. Don't read more posts about the "best recording equipment" and spent all your energy and money on getting what companies are trying to sell you as best.
A 100$ USB microphone will get you really far, you can even record on your phone when starting up. Record in a quiet room and speak clearly.
And don't take this advice from someone who doesn't care about sound quality. Recording audio is my hobby and I've invested quite a bit of money on fancy equipment.
But when listening to podcasts I forget about that. I'm focusing on content, that's all that matters. If I'm listening on a podcast about coffee, I want to learn about coffee. If I'm listening on a podcast about programming I want to hear developer stories, I am not looking forward to be impressed with the audio quality.
Mistake #4: You're expecting for the audience to quickly find you
Most good things take time. Nothing good can be built quickly over time.
Patience is a virtue.
I'm pretty sure there's the audience you're looking for out there, for every niche your podcast may be about. It just will take a bit of time until they start listening to your podcast and subscribe.
The more quality episodes you're putting out there, the easier you make it for people searching for relevant content to stumble upon you. It's compounding.
Your old content won't be forgotten after you publish it, no no. It will be discovered and listened by people on search engines. It will be a gateway for them to subscribe and listen to your newest episodes.
When discovering a new podcast and like the content, I'll surely scroll down and find older episodes to listen to. Then I'll remember the podcaster and I'll be expecting new content coming from them.
Meanwhile, the thing you can control is sharing your content.
People love finding content they're interested in.
You tend to know people interested in the same stuff as you, send them the link to your episode. Post it on your social media wall, make a story.
People interested in niches are joining social media groups. Find and join that groups. Join the conversations, communicate with other people. Add value to these communities by sharing your content. People will be thrilled!
People ARE searching for content they're enjoying and you're making that content, so why not share it?
Joining communities and groups will be fun and it will help you learn more about what you're working on and it will give you more ideas for future episodes.
Mistake #5: Not checking your microphone before hitting record
I'll say it again because it's really important. Content is king.
But it doesn't mean you completely have to forget everything else.
You don't want to spend half an hour recording damn interesting content only to realize that you don't head anything while playing back.
People have made that mistake before and it has been a damn disappointment.
It's worth it taking 2 minutes before recording to make a test recording.
You make sure that, when playing back, you can listen to yourself clearly and there's no reverb and noise in the room.
If you're using a USB microphone make sure you're recording through it and not from your laptop microphone. Tap it a few times to see the wave form spiking.
Check the audio levels and try talking loudly. If it sounds distorted you want to decrease the gain a little bit (there probably is a gain dial on your USB sound card or microphone).
Make sure you're not facing the wrong side of the microphone, you will understand if it sounds dull. No same if you've made that mistake, it happens. Just make sure you turn the microphone around!
Every time you're about to record check these things. You can add them on the checklist you're using for recording each podcast episode.
If you have guests make sure their audio is good too. You're probably on an online call and can listen to their audio while they're speaking. Guide them and help them through setting up their equipment.
And then, after making sure everything is okay, you can forget about all this and focus on what you're about to say.
Mistake #7: Being unprepared for interviews and guest appearances
Now I'm not talking about taking days to write a script about your whole episode, no, that would be irritating.
I'm talking about having a basic structure about how you want your episode to go on.
For example if you're interviewing someone take some time to research them. Prepare some questions as starting points for the conversation. They will enable the interviewee to start talking and the conversation will flow by itself.
People want others to be interested in what they're about and they will be thrilled that you took the time to ask them about it. Extract what your audience will be interested in listening from your episode's guest and help them feel confortable talking about it.
Leave room for creativity and don't restrict the guest. You can say everything you want on your other episodes but for this one let them be in the spotlight!
They will be happy with how the conversation went and they will surely share your episode with they're audience and/or friends. Your audience will grow and everyone will benefit!
Mistake #8: Recording remote interviews with Zoom
And finally, the last mistake is recording remote podcast interviews with Zoom or other software that support recording like Skype.
They're great for voice calls, sure but there are other, more well suited options for recording podcasts remotely.
The downside with audio call software is they are optimized for, well, audio calls, and the quality suffers if you're planning to use them for podcast recording.
Hopefully there are browser based, online software that will make your life easier. You just create an account and you record your podcasts through them.
Your guests don't have to download anything, and that's really important. You give them a link and they're on the recording instantly.
In fact I have written a whole guide for Riverside, which is a fantastic option.
You can read how to record with Riverside here.
Going forward
Trial and error. That's how you improve.
Don't postpone starting your podcast, even if you make some mistakes at first.
Share your knowledge and story and people will relate and come back waiting for more!