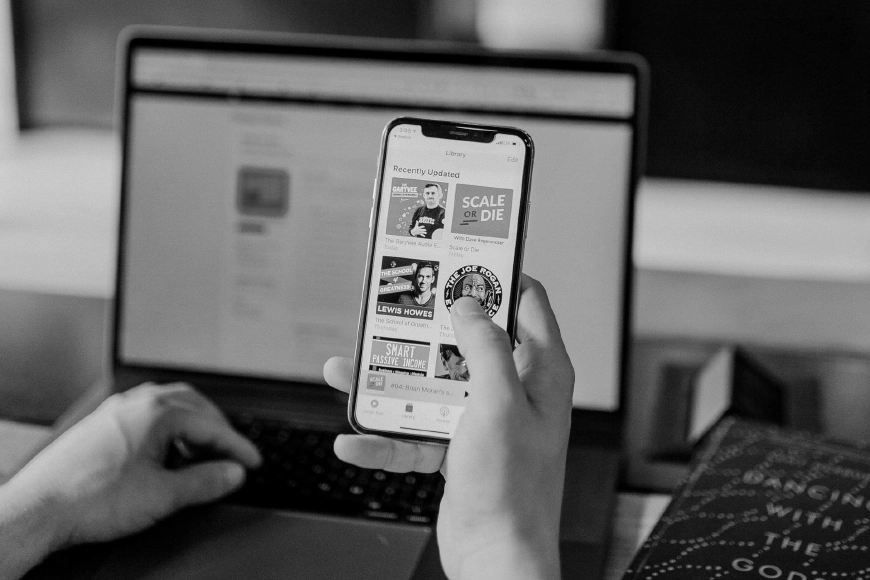 How to get my podcast on iTunes? (in 6 steps)
iTunes (or Apple Podcasts) is the single biggest podcast search directory in the world.
As this isn't likely to change soon, as a podcaster, it is important to submit your podcast to iTunes and Apple Podcasts.
Here you will learn how.
It is important to understand that you can not upload your podcast directly to iTunes / Apple Podcasts. Apple doesn't host your episode files or your RSS feed.
You must use a podcast hosting provider like Nightcast.
Submitting your podcast to iTunes / Apple Podcasts will help it to be discovered by many other podcast directories like Overcast, Breaker, Pocket Casts, Listen Notes and more.
Even though you can submit it manually to these directories, if it is submitted and approved by Apple, you probably don't have to.
Apple Podcasts is an app factory installed on every iPhone, for a long time and also iTunes on the desktop is capable of listing and playing podcast episodes.
Do I upload my episodes directly to iTunes?
No, Apple doesn't host your podcast's mp3 audio files. It is a podcast directory, meaning it will grab your podcast's information from a podcast hosting provider and it will list it in the app.
How do I upload my podcast to iTunes / Apple Podcasts?
So, if Apple doesn't host your audio files, the question is, how do you upload your podcast on iTunes? You don't have to worry, the process is simple and straight forward.
Step 1: You need a podcast hosting provider
The podcast hosting provider is responsible for holding the information and the files of your podcast and generating the RSS feed (which is a simple link with information) for submitting it in Apple Podcasts.
When you register on a podcast hosting provider, you create your new show, you fill in the information of your podcast and then you upload your first episode.
Then an RSS feed is generating and it is holding these information for podcast directories to grab and list.
There are a few podcast hosting providers, and they're offering different features and pricing options. Nightcast is one of them. You can use a single account to host multiple shows and an unlimited number of episodes.
Step 2: Add your show and your first episode
After you have an account on a podcast hosting provider, you click the "New Podcast" button and you give your podcast a new name.
After your podcast gets created, you go to the "Edit Podcast" page and you fill your podcast information.
Don't worry, this is not hard to do. Most podcast hosting providers, like Nightcast, will give you examples and information about what's the correct format for each field.
Next you click the "Upload Artwork" button and you upload your show's artwork.
Make sure that you included at least one podcast category and that your show's artwork is square and at least 1400x1400px and less than 3000x3000px and 512kb in size.
Now it's time to upload your first episode. Click the "New Episode" button and similarly fill each field, giving your episode a descriptive title, a number (1), a release date and a description.
After the episode gets created you click the "Upload Episode" button to upload your mp3 file.
You don't need to have more than one episode for your podcast to be approved by Apple.
That's it. Your show is now ready to be submitted to iTunes / Apple Podcasts.
Step 3: Copy your RSS feed's link
How will iTunes / Apple Podcasts find your podcast's information? The hosting provider generates a special page which is responsible for displaying your podcast's information (episodes and meta tags) in a format that Apple and other podcast directories will understand.
This page is called an RSS feed.
To find the RSS feed page's link you go to your podcast's page in the dashboard, you click the "Podcast Info" button and there's a section containing the link named "Podcast Feed".
You click the field and the link is automatically copied to your clipboard.
You can try to open the link to your web browser but the contents are not supposed to be human-readable. You can try however to spot your podcast's information.
Great, now you have the RSS feed's link ready for submission.
Step 4: Create an Apple ID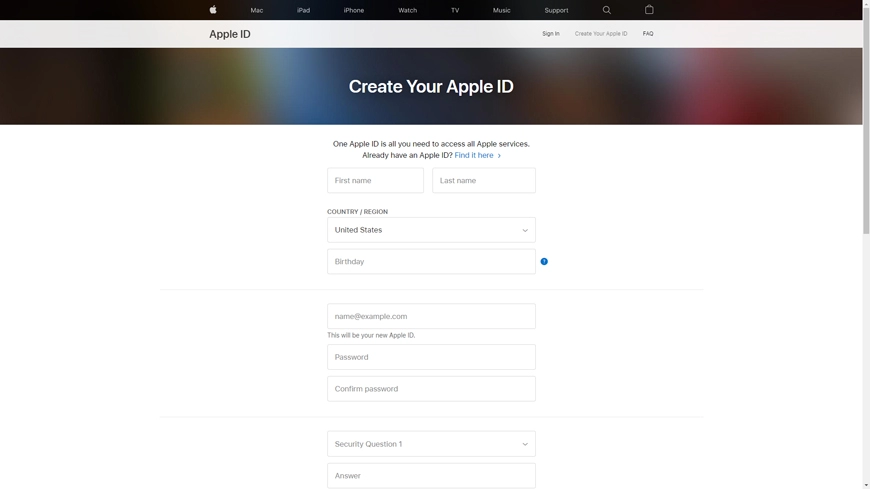 In order to use Apple Podcasts Connect and submit your RSS feed you need an Apple ID.
This is the account that you will use to manage your podcast on Apple and view some analytics.
You create an Apple ID in the Create Your Apple ID page. Fill in the information and make sure that your new account gets created.
If you already have an account head to the Sign In page and log-in.
Step 5: Submit your RSS feed's link to Apple

Once you're logged in Apple Podcasts Connect, click the "Add Feed" button (the one with a + icon) and paste your RSS feed's link that is already on your clipboard.
Apple will fetch your podcast's information and will give you a preview about how it will look like.
If everything looks right, click the "Submit" button.
After Apple approves your show (it may take up to a few days), they will send you a confirmation email.
Step 6: Your podcast is now available!
Great, now your podcast is up and you can search for it in the Apple Podcasts app.
You will be able to listen to your first episode and even share it! You can even submit it to social media (like Facebook or Twitter) and ask friends for reviews.
If you have more podcast directory apps on your phone you can check in a few days if your podcast has been discovered on them too.
---
Now that your podcast is up you may want to set-up its website too. Nightcast makes it easy to enable the "podcast website" feature and customize your new website with custom colors, functionality and content.
Also you may want to promote your show.
There's various ways that a simple Google search will reveal.
Need some help?
Even if we tried to make the whole process as simple as possible it is okay to still be a bit confused.
Don't worry, we're here to help.
Nightcast's support team is here to answer any question you may have and even walk you step by step or do the whole process ourselves.
Customer happiness is one of the top things in our priority list!
To sum-up
To sum-up, you don't upload your podcast directly to iTunes / Apple Podcasts.
You need a podcast hosting provider that will generate an RSS feed.
You copy that link and you submit it to Apple Podcasts Connect, wait a few days and your podcast is available.
More podcast directories will most probably automatically discover it after a few days, if not you can submit it manually.