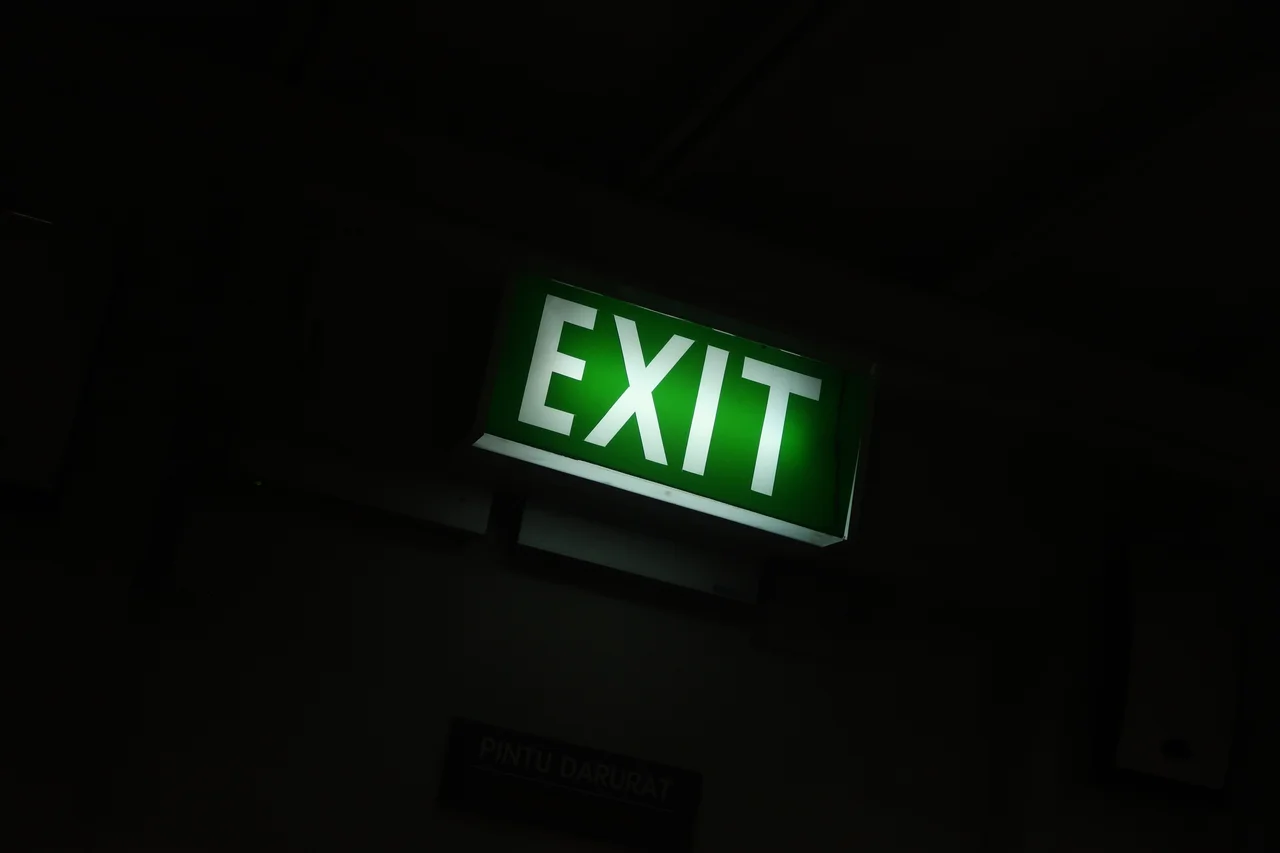 What to say to my podcast outro? (15 ideas)
A good idea is to structure your podcast episode in the typical Intro - Main Section - Outro format. Listeners like familiarity, and if your episodes have the same structure they will know what to expect.
I have written a whole other article about an episode's structure called, "How to structure a podcast episode?", for a whole overview, on what's a good way, head over there.
In this one, we will focus on creating a good and engaging podcast episode outro, in particular, so your listeners will know what to expect. I would advise taking some time and following some of the tips below, as it will be worth it.
What is a podcast episode outro?
An episode outro is the latest section of your episode. It comes right after the main part of the show finishes, typically in the usual Intro - Main Content - Outro structure.
It is common for successful podcast shows to include an outro, and I remember specific ones from shows I listen to, containing some of the ideas I will list below.
Can you remember an outro from a podcast you listen to?
Outros can have many forms. They can be messages thanking the audience for listening to your podcast, they can inform them where to subscribe, and contain a call-to-action, to further engage them with your brand.
An outro can be a pre-recorded voice-over that includes theme music for your show, that you can keep consistent throughout your episodes. Of course, you can choose to narrate the outro to each of your episodes individually.
A podcast episode outro should have your personality and you shouldn't treat it just like "the last thing to do before finishing the episode". It is the last thing the listener will listen to and you want to leave a good impression. It will be wrongdoing, for the rest of your episode, rushing into finishing the outro, not giving it thought.
Podcast Outro Ideas
So far we talked about what a podcast episode outro actually is. It is time to dive a little deeper and learn about what your outro can contain.
You can't include all of these things in your outro, and you shouldn't try to. You can pick and choose the ones that make the most sense for your podcast.
For example, if you don't have merchandise you can't prompt the audience to visit your e-shop! But if you are running an online group for your startup it is a good idea to inform the listener that it exists and they can join!
So, without further ado, here are a few ideas for creating a perfect podcast episode outro…
1. Prompt for leaving a review
You did a great job while recording your main content and the listener really enjoyed it and learned from it!
They will be glad to help you continue the show and provide them with similar content in the future.
Many podcast apps, like Apple Podcasts, include a review section, on the page of your show. People can easily visit that page on their iPhone and leave a 5-star review, with a short description.
They will be happy to help!
TODO: add more apps
2. Plug your website
You probably have a personal or business website with more information about what you do.
You probably advertise something on that website or have more articles, similar to the content your episode contained, that people will enjoy.
It will be a shame for the listener not to know the existence of your website. Oftentimes, even when I find and subscribe to a podcast by Google searching, I forget that it had a website. Or someone can have found your podcast via a podcast-specific search engine, not knowing about your website in the first place.
Don't be shy, mention your website and its address in the outro. Tell the listener what they can find there and why they should visit.
Some podcasts I listen even have a specific, secret URL with a deal for their listeners. You can mention it on the episode and the listeners will be curious to find out what it contains!
3. Ask for donations
You provided value in your episode to the listener. They learned about something or they enjoyed the conversation.
And value can be accumulated over time.
People will be happy to give back to you, thank you, and help you continue providing future content.
If you have a Patreon account, a Paypal link, or a place they can donate to you, you can tell them. They won't get hearing about it. It's optional.
If they are not interested in donating right now, over time, they will have in mind that such an option exists!
4. Ask to join an online group
It is common for podcasters to have private communities for their podcast, or for their business in general.
You can easily create an online community on Facebook (as a group) or start an online forum.
For example, if you have a photography-related podcast, your listeners will want to talk to each other and participate in conversations. If you have a podcast about a particular technology, your tech-savvy audience will be happy to find other people with that interest in an online forum.
Mention the existence of your online community and how the audience can join. You can make it a premium and ask for listeners to email you why they want to join and then send them an invitation!
For more tech-savvy podcasters I would suggest using Discourse, an open-source forum software, to start a community.
5. Mention your online shop
You maybe have created the branding for your business and/or podcast, hiring a graphic designer to make you an awesome logo.
The listeners that enjoy your content the most will be happy to get a nice T-Shirt or Hoodie with your logo. It's a nice way for them to support the show, and they get clothing that can wear on their day-to-day.
Of course, on your online shop, you can have other things like stickers for laptops, posters, coffee mugs, and more. You can collaborate with local artists to help you make something awesome!
Creating an online shop isn't that difficult. You can use a platform like Shopify and create one without coding skills. If you stumble upon a problem, there are countless Shopify developers that can help you!
6. Remind them of your schedule
You may have read that not releasing episodes on a schedule is one of the top mistakes you can make.
In fact, it is first on our "Podcasting mistakes to avoid" article! You have to release episodes on a set schedule for your audience to know when to expect a new one.
During the episode outro, it is a good moment to mention your podcast schedule and let the listener know when you will release your next episode and when they should come back listening for more!
7. Advertisement
Podcasts that focus on a niche, can attract advertisers that want to promote their products.
For example, if you have a podcast for pianists, an online sheet music shop can approach you, and ask to pay you for mentioning them.
The listeners will be interested in listening that a business like this exists and it will be a win-win for everyone!
If you are starting out, and have uploaded a couple of episodes, you can be the one reaching businesses that might be interested in sponsoring your show.
8. Picks of the day
Especially when there are many co-hosts, at the end of podcast episodes, I hear a section called "Picks of the day".
Basically, for each episode, each co-host picks 2-3 random things that find worth mentioning, for the audience, and other co-hosts to learn.
For example, a pick can be a book, a product, another podcast, a movie, or anything!
You don't have to compel everyone to find picks on every episode, but generally, they learned about some worthwhile things since the last episode!
9. Teaser for the next episode
This one is common on series episodes, like true crime ones.
You probably know where the story is heading next, or what you are going to talk about on your next episode. Maybe you already have recorded the next episode!
You can mention what's coming next or include a clip, so you intrigue the listener to come back listening for more!
10. Mention guest information
You probably mentioned who your guests were at the beginning of the show, but half an hour has passed since then.
People can have forgotten, or they may have skipped the intro altogether.
On the episode outro you can mention who the guests were, their social media, and/or their website.
Don't forget to thank them again for joining your show, and ask the listeners to find out more about them. That way more guests will be happy to join!
11. Convert listeners into subscribers
A listener may have found your episode from a search engine. Oftentimes I Google something, find an episode, listen to it, and then completely forget that the podcast exists.
Chances are, the listeners that enjoyed the episode will want to listen to more of what you have to say. They can be in a hurry and forget to subscribe to your podcast.
Remind them that your podcast exists in all podcasting apps, like Spotify, Apple Podcasts, Google Podcasts, that are common, and they can subscribe to it easily, in one click.
When you release a new episode, they will receive a notification on their phone!
12. Fact check
During your episode, in a conversation with a guest, you may make a mistake.
In some podcasts, in the end, there's usually a fact-check section, where you can mention the mistakes you made.
Oftentimes, the producer of the show, after editing it, does some research and finds mistakes, and then record a quick fast check section mentioning them.
13. Mention the production team
If you have a business or more people work on your podcast don't forget to mention them!
Mention anyone that has done any work for the episode, like the research team, the promo team, the audio engineer, the audio editor, and even the tech-savvy guy who helped you upload it to the internet!
You can also add the names, and links of these people to your episode's description.
14. Recap the episode
You can recap what you talked about during the episode, mentioning the key points the listeners have to remember.
For example, if you talked about "The steps necessary for organizing a great party", make a summary, mentioning again which steps these were!
15. Audience Q&A
Lastly, the last idea for including on your podcast episode outro is an audience Q&A.
Listeners have maybe already sent you emails asking you more about something you mentioned.
You can include these answers here, so more listeners can benefit! You can also ask if they have any more questions, and email you, so they can be answered on the next episode.
You can create a SpeakPipe account, which I personally use, so people can send you voice memos, which, with their permission, include on your outro.
Final Thoughts
As we mentioned earlier, having a good structure on your podcast is important for listener engagement.
In this article we discussed 15 ideas for inspiration so that you make your outro more engaging and noteworthy.
Feel free to mix and match as you see fit until you find what works best for your podcast!
Podcast Outro FAQ
Should I always include a podcast outro?
It is a good idea, and common, for a podcast outro to be present at the end of every podcast episode.
Should I include all the ideas mentioned above?
No! Please don't do that. Including every one of these 15 things will make your outro far too long and boring. Find what works best for your podcast!
I have another idea that I didn't see above, should I include it?
Yes, it may be a great idea! Feel free to share it with us so we can add it to the list!